The EPI-NO is manufactured in Germany and distributed in 28 countries across the world. Teresa and her team, are the sole distributors of EPI-NO in the UK and Ireland.
Teresa Gernon
UK and Ireland Sole Distributor
Teresa has a background in medical recruitment, studied midwifery and was a fitness instructor.
She first came across the Epi-NO product in 2004 at the Royal College of Midwives annual conference.
Having had three children, an episiotomy and reconstructive surgery, she looked at the blue balloon in front of her and thought "If only this had been around in 1987".
It wasn't available in the UK at that time, and she knew she had to bring the product to women in the UK and Ireland! She met with the inventor, Dr Willem Horkel, and the MD of the manufacturing company Tecsana GMBH in Germany, and soon became part of the EPI-NO family of distributors.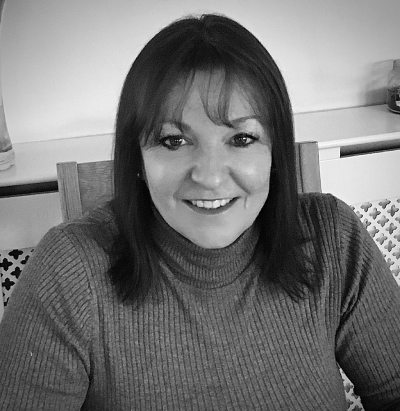 Teresa started selling the product online in 2005, mainly to allow a health screening control to ensure safety for women, as the Epi-NO is not suitable for everyone to use.
The popularity of the product began to grow organically…without large advertising campaigns or outrageous, false claims for its use. It was just one woman telling another woman how good it was.
Professionals from the industry started to take an interest as they were seeing women deliver babies without injury, and Teresa started being invited to some of the large London hospitals including The Chelsea and Westminster, Kings College, St Georges, St Mary's Paddington, The Lindo Wing and The Portland to present the product and meet midwives, obstetricians, NCT teachers, women's health physiotherapists and doulas. See more about our partners
By 2018 the product was becoming more and more well known both in the UK and globally and it is now available in 28 countries and over 300,000 units have been sold globally.
She now has a small team, who are all as equally passionate about the product as she is, but she still offers 7 days a week customer service herself, often coaching and advising ladies who are unsure about the product.
Teresa continues to be an advocate for women's health and making women's birth experiences as safe and trauma-free as possible.
Jacqui Connell
Business Development
Jacqui has over 30 years of experience in business development and recruitment. Jacqui now supports Teresa with developing relationships within the medical industry, growing our long list of advocates and supporters.
She loves cooking, especially with red wine!
Ian Lipman
Website Development
Ian is our web developer and the only male on the team! He's our go-to guy for all things techie, and never seems to gets embarrased with some of the conversations we have around women's health!
Brodie Mayhew
Social Media
Brodie is our youngest member of the team and does a sterling job on our social channels.
She's actually a trained special effects make-up artist and is very creative, so we love having her support when she's not working on set.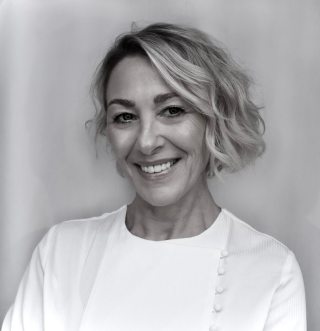 Nicki Mayhew
Marketing and communications
Nicki has over 30 years experience in marketing and comms, many spent promoting health and exercise.  She has two daughters, a husband and a labrador called Reggie.
Favourite movie The Notebook – loves red wine and coffee (not together!)
ORDER YOURS TODAY!
Order before 12 noon for next-day UK delivery
The benefits of using the EPI-NO Delphine Plus
A simple device to exercise anytime at home
Complements your perineal massaging
Reduces the risk of perineal tears and episiotomy
Less stress for mother and baby during second stage of labour
Optimal device for speeding the regeneration/recovery process
More sexual satisfaction
Bio-feedback monitors and motivates your recovery performance