Research and Clinical Trials
The efficiency of the EPI-NO Delphine Plus birth training device has been overwhelming in clinical studies and reported observations.
The first section below links to our user survey of almost 1000 ladies.
Below that are the results of many other studies, reports and articles.
If you are a midwife, physiotherapist, dula or clinical physician and you would like to know more about the product and how it can help the ladies in your care, please get in touch for more information teresa.gernon@epi-no-co.uk  or call 01604 754453.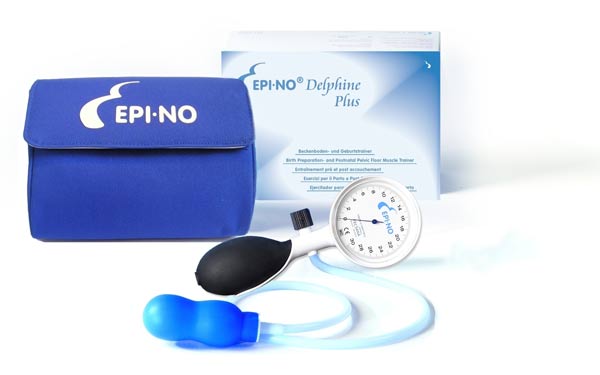 We regularly survey women who have used the EPI-NO Delphine Plus.
See the latest results from 1323 ladies including over 300 testimonials and genuine comments.
The Epi-No Device: Efficacy, Tolerability, and Impact on Pelvic Floor - Implications for Future Research
The aim of this review is to provide a comprehensive overview of the available literature on preventing perineal trauma with the EPI-NO
Read article >
First German Clinical Trial
Conducted at the Technical University of Munich, under Prof. K.T.M.Schneider, 50 first-time mothers who used EPI-NO were compared in matched pairs for rates of episiotomy, perineal tears, fetal APGAR Scores, duration of labour and analgesia during delivery.
View the full clinical paper here >
Increase in the efficiency of postpartum pelvic floor training using the EPI-NO trainer
Almost two thirds of the incontinent women were able to gain control of their urinary incontinence through this targeted pelvic floor training, which made use of an Epi-No
Read Article >
Birth preparation with a novel birth training device
This study investigates what extent using the Epi-no has on positively influencing the birth outcome.
Read the full published results of the pilot study here >
Prospective randomised multicentre trial with the birth trainer EPI-NO for the prevention of perineal trauma
Article form the Australian and New Zealand Journal of Obstetrics and Gynaecology
Read Article >
Perineal outcomes after practising with a perineal dilator
This article describes the outcomes for women who have used a perineal dilator before they have given birth
Read Article >
Experiences with EPI·NO
Experiences with EPI·NO by Midwifes from Switzerland
Read Article >
First Australian trial of the birth-training device Epi-No: A highly significantly increased chance of an intact perineum
A pilot study of the first use of the Epi-No birth training device in Australia for women having their first baby
Read Article >
Initial experiences with the Epi-No Pelvic Floor Exerciser within involution exercising
The experiences of a Midwife from Munich
Read Article >
Experiences of the Epi-No from a Midwife based in Switzerland
A freelance midwife in Gossau, Switzerland shares her experiences with the Epi-No
Read Article >
Quality Management Certificate
German manufacturers' quality management certificate for the EPI-NO
See Certificate >
EU Declaration of Conformity
Confirmation that EPI-NO is in accordance with Regulation (EU) 2017/745 of the European Parliament
See Declaration >